St Andrews State Park
Dolphin Tours
Make the most of your visit to St Andrews State Park. Enjoy Colorful wildlife, outstanding beaches, relaxing days, and a wide selection of leisure activities for the whole family.
Dolphin Tours in St Andrews State Park Panama City Beach, FL
Located on the Gulf of Mexico in the Florida panhandle, St. Andrews State Park Panama City Beach has long been a popular vacation spot for families and couples who love the beach. Pelicans fly overhead, sand dunes roll across the landscape, and the warm sand beckons those who have just arrived to take off their shoes and walk along the shore. Visitors can stay at one of the many hotels and resorts, or stay in one of the rental properties or condos near the park.
The beautiful state park in Panama City Beach is one of the most visited parks in the State of Florida. For many years the park has been a very popular tourist destination for both residents and vacationers. The park is very family-friendly and offers many activities for all ages. You can enjoy the beautiful Waters that the park has to offer. If you are more adventurous you can go out on the high seas and go Dolphins watching.
It's no secret that St Andrews State Park is one of the best spots for dolphin tours in Florida, but for many people, dolphin tours are still a mystery. (It's okay, you're among friends here.) Take this opportunity to learn more about our St Andrews State Park Dolphin Eco-Tours and what you can expect to see on our cruises.
If you're looking for the best dolphin snorkel tours in St Andrews State Park then look no further! The dolphin tours we offer are unmatched in quality and service. We know how important it is to get the most of your time in St Andrews State Park and our tour is designed to take you closer to the Wild dolphins than anyone else!
Dolphin Eco Tours in St Andrews State Park Panama City Beach, FL
If you're looking to experience a dolphin cruise in St. Andrews State Park, Panama City Beach Florida you'll need to know that there are basically three different types of tours you can go on. The first is the standard dolphin eco-tour, which is exactly what the name implies.
During a standard tour, you'll be able to meet and interact with Atlantic spotted dolphins, and you'll learn how they live and where they live in the wild.
Dolphin eco-tours are tours that take place on a boat, where you spend time with the dolphins swimming and playing. Dolphin eco-tours are an excellent idea for a vacation with the family or a special group getaway.
As you enjoy a day on the waters, through our dolphin tour operator, you can learn about the dolphins and what they are like, as well as about the living conditions of the dolphins in the area. In addition to swimming with the dolphins, you can also learn about the marine life that lives in the area, as well as some of the history of the area.
We are a company based in St Andrews State Park, Florida. Specialized in trips for people who want to learn more about these intelligent marine mammals and how to protect their environment. We have a range of tours for all ages and experience levels, from swimming with the dolphins to snorkeling, sailing, and watching from the shore.
Dolphin Sunset Cruise in St Andrews State Park Panama City Beach, FL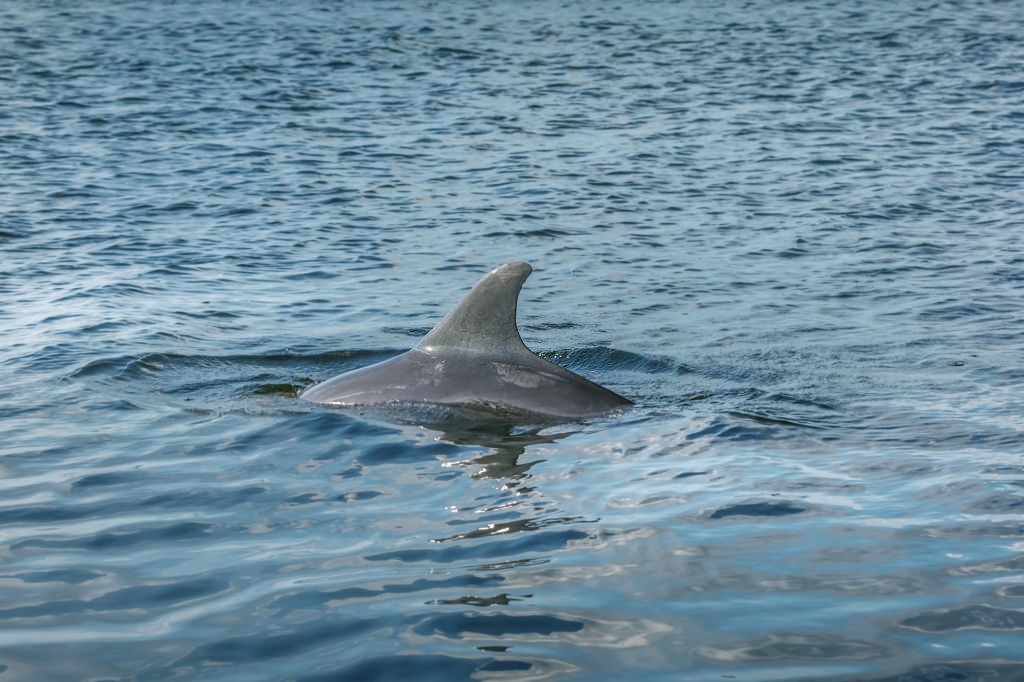 The sun is setting over the Gulf of Mexico, and a gentle breeze blows through the air. As you stand on the foredeck of the Panama City Dolphin Tours' boat, you take in the picturesque view of turquoise waters and a blue sky scattered with fluffy cotton candy clouds. Suddenly, you hear the captain exclaim, "There they are!" as he steers the boat towards a pod of dolphins leaping out of the waters.
If you've ever wanted to see the beautiful St. Andrew's State Park in Florida, you'll want to book a trip with Panama City Dolphin Tours. Our expert guides are eager to show you where to find dolphins, anhingas, manatees, and even sea turtles.
We've been operating since 1995 and we have a perfect safety record. We are in the middle of the Florida Keys and we dock our boat at the only marina in the state park, so we're ready to take you and your family out for an easy-going, fun-filled day of dolphin watching. For an incredible experience, book your tour today!
Snorkeling in St Andrews State Park Panama City Beach, FL
Snorkeling is a great way to see underwater life and coral reefs from the surface. This is especially true if you are an avid swimmer or enjoy being on the water. Swimming with dolphins, stingrays, and other marine wildlife in the warm, tropical waters of the Southern Atlantic is truly an unforgettable experience, and St. Andrews State Park in Panama City Beach, Florida is one of the best spots to experience it.
Snorkeling in Florida's St. Andrew State Park is almost universally excellent, with a broad variety of marine life. In the shallow waters, you'll see hordes of colorful tropical fish, such as the queen angelfish, blue tang, blue-lined snapper, and blenny. In the deeper waters of the Gulf Stream, you might spot sea turtles, dolphins, and even the occasional shark.
What to Expect From Your First Dolphin-Watching Trip in St Andrews State Park Panama City Beach, FL
When you see dolphins swimming in the wild for the first time, it is an exciting experience that will have you coming back for more. On your first dolphin-watching trip, there are a few things you can expect to happen. While a trip on the sea is usually pretty smooth, you may experience some rocking.
There are so many beautiful sights to see on a dolphin tour that you will often find yourself snapping photos and videos of the beautiful dolphins. It doesn't end there, you will experience other marine life which could include sharks.
The cruise also takes you through the beautiful scenes of the Gulf Coast as you learn the history of the Emerald Coast.
As you might imagine, It can be hard to find the best time of the day to see dolphins on a tour. Fortunately, the staff at Gabby's Dolphin Tours has a few insider tips that can make your tour more enjoyable regardless of when you visit. With that in mind, here's a guide to the best time of day to go on a dolphin tour in St Andrews State Park Florida.
Dolphins are wild animals, and like any wild animal, they can be unpredictable. There is no way to guarantee that dolphins will show up on any specific day, or at any specific time of day. If you want to see dolphins in St Andrews State Park, we recommend that you book one of our dolphin tours. We have over 45 years of experience showing off these beautiful creatures to visitors to our beaches.
Pets are allowed in St Andrews State Park, but they must be kept on a leash at all times. There are only a few restrictions on pets in this state park. One is that you can't leave your pet unattended. Another is that you can't allow your pet to harass park wildlife. but usually, they just keep to themselves. Pets must be on a leash at all times, and you are required to clean up after them. You're also not allowed to leave the park with your pet, so if you want to go home during your visit, make sure to plan ahead. If you're unsure of what to do with your pet while you're visiting the park, keep in mind that pet boarding is available.
Dolphins are natural-born hunters, with their razor-sharp teeth and speedy bodies built for dashing through the ocean at impressive speeds. This is why most people like to observe dolphins from a distance, through binoculars or a scuba mask. But, can a dolphin bite? Yes. While most people might not experience a dolphin bite, it can happen if you're not careful. Amidst reports of a large school of dolphins in the area, tourists flocked to St. Andrews State Park in Florida for a sight of the majestic mammals. The dolphins were not shy and one of them got the attention of a few daring beachgoers by swimming up to them and biting their feet. Dolphins are related to humans and just like people, dolphins have a wide range of personalities. so it all depends on how you relate to these amazing creatures.